MAVENFAIR MAKERS' GUIDE
Adding Maker Shop Social Media Links
This tutorial will show you how to add the social media links that are associated with your MavenFair Maker Shop. If you use your personal social media accounts to promote your handmade items then they are the ones you should link here. The addition of social media links are not a required element for your Maker Shop.
STEP ONE
Navigate to your MavenFair Maker Dashboard.
From the main navigation menu, select the SETTINGS tab.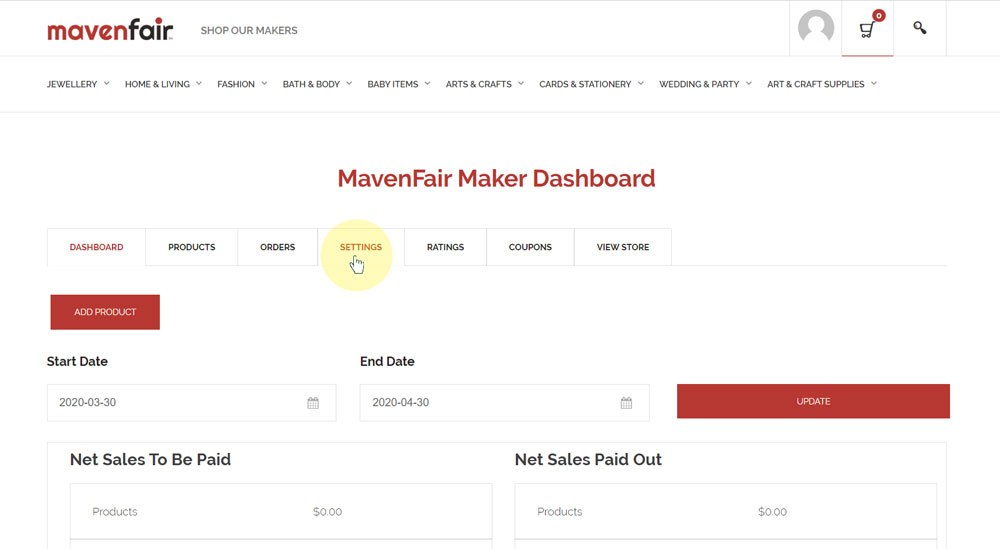 STEP TWO
Select SOCIAL from the lower navigation menu.

STEP THREE
You will see that there are fields to add links the following social media platforms: Twitter; Instagram; Facebook; LinkedIn; YouTube; Pinterest; Snapchat and Telegram. You may add as many or as few social media links as you wish to share with the public.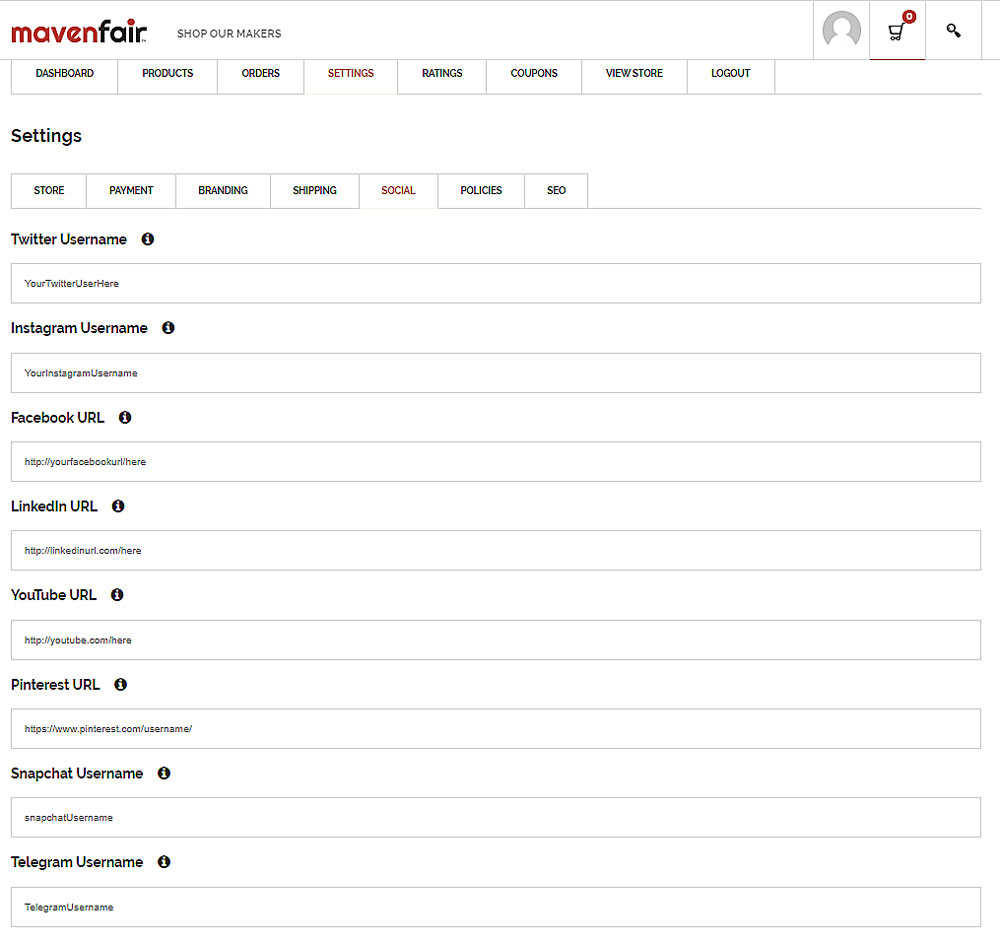 STEP FOUR
 Each social media platform link field requires a different information to create the link. Some require only your username and other require the full URL.  To add a link, navigate to the input box below the social media platform you want to add and click the sample text. Input the correct information requested by that particular social media platform link.  You can select (click on) the information icon located to the right of each social media platform name. A drop down will appear with the details for the required information.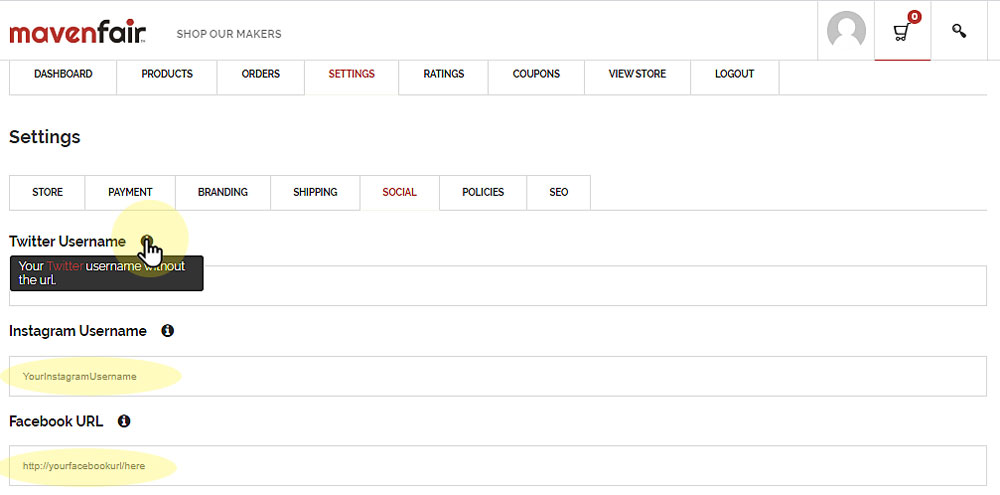 STEP FIVE
Once you have completed adding your social media platform links, navigate to the bottom of the page and select (click on) the SAVE CHANGES Button.
STEP SIX
To view and test your social media links navigate back to the top of the page and select (click on) VIEW STORE tab in the top navigation bar.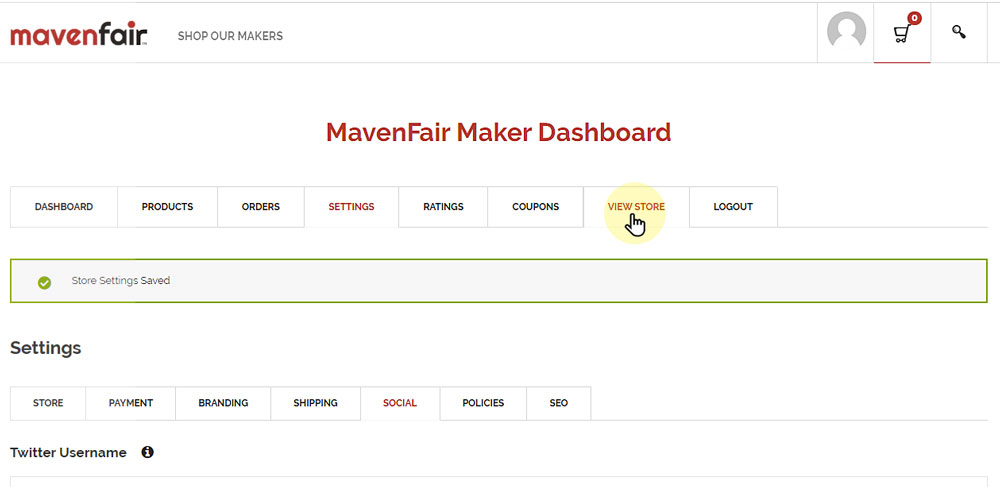 STEP SEVEN
A new browser window will open your MavenFair Maker Shop. You will see that your social media icon and links will be added below the your shop banner. Test these links to ensure that they are working correctly.